June 22, 2017
We're all fully aware of the big name rookies making their Madden debuts in the fall. Top picks like Trubisky, Garrett, Fournette, and McCaffrey are all very interesting Madden 18 rookies. But what about some of the lesser known players drafted in the later rounds? Many times, we tend to overlook these players until they end up on the cover of Madden's G.O.A.T. Edition (Tom Brady). That's why we've decided to put together a few of the late round draft picks to watch for in Madden 18.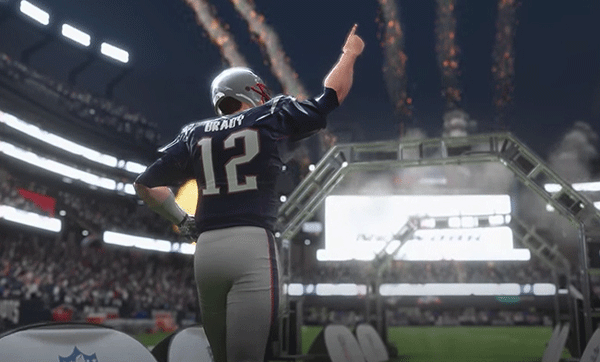 TE Jake Butt: RD 5 Denver Broncos
The name aside, Butt is a big and tall TE with incredible upside for a Madden TE. He had over 500 rec yards and 4 TD's in 2016. He did so on 46 catches. Those are pretty solid numbers for a TE in the college game. Butt showed good route running skills at Michigan and that should translate his Madden rating in that category.
Also, based on some of the highlights he had in college, Butt should be rewarded with higher than average Spectacular Catch and Catch In Traffic ratings. Butt looks like he could certainly end up being a great option over the middle. Especially with Demaryius Thomas and Emmanuel Sanders on the outside in Denver's offense. Watch for Jake Butt at TE in Madden 18.
RB Tarik Cohen: RD 4 Chicago Bears
Tarik Cohen was a YouTube sensation before he even started his career at North Carolina A&T. The small RB is known for doing back flips and catching passes at the same time. Theatrics aside, Cohen is definitely a Darren Sproles style back. He has incredible playmaking ability and is tailor made for Madden. He's not just a flashy RB, though. Cohen not only found the end zone over 18 times in 2016, but he also had 37 catches and over 300 receiving yards. Those are some incredible numbers given he only played 12 games.
Cohen was dubbed the "human joystick" due to his knack for simply making plays. Cohen should provide those of you who like to use the Bears with a threat at several positions on the depth chart including PR/KR/3DRB. You may even be able to utilize him from the slot in certain formations and situations. Cohen's speed, elusiveness, and juke ratings should be fairly decent for a rookie drafted around his spot. Watch for Cohen in Madden 18.
WR Dede Westbrook: RD 4 Jacksonville Jaguars
Westbrook definitely had 1st round potential. With 80 catches, over 1500 receiving yards, and 17 TD's in 2016, Westbrook showed that he could put up some big numbers catching the ball. His 4.37 40-yard dash time at the combine was quite impressive, but if you watch his highlights from the University of Oklahoma, then you'll see why he has serious potential as an NFL WR and Madden stud.
Westbrook's certainly a player to keep your eye on as the Madden 18 season progresses. If Jacksonville can get some production from Blake Bortles, and we see the QB's Madden rating get back to around 80-85, then Westbrook will benefit and become a solid WR. Westbrook is certainly a WR to watch for in Madden 18 and for years to come.
RB Samaje Perine: RD 4 Washington Redskins
For a player who spent a good bit of time backing up Joe Mixon at Oklahoma, Perine put up some impressive numbers. His 12 rushing TD's, and 1060 yards on only 196 carries shows how unstoppable Perine is when running with the ball. Perine is a big bruising runner in the same fashion as Leonard Fournette.
Samaje Perine has "incredible upper body strength," and he'll be "an unstoppable goal line back," said Mel Kiper Jr when evaluating Perine for the draft. If you check out some of Perine's highlights from college, then you'll see exactly what Kiper was referring to.
You can see the big RB just bowling over defenders during his time at Oklahoma. Perine will start with a higher than average rating in the trucking category. Given the Redskins strong O-Line, Perine will be a great option for a ball control power running attack, and you should watch for him in Madden 18.
More information about Madden NFL 18, please focus on www.mmocs.com, we'll bring u the lastest information and we are professional and reliable Madden NFL 18 Coins Online vendor. we are glad to share the beneficial code at first.
June 20, 2017
Hi, Madden fans! What's the new features and mechanics of Madden 18?
Today, mmocs.com will introduce the details of it!
If you just quit Virtual Retirement, PS2 and the original Xbox era, because there is a big change, so when we review some basic knowledge, pay attention, and then to the new features later this year.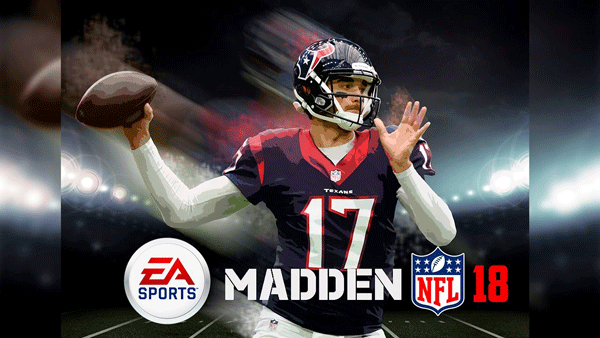 Now, have a look at the features of Madden 17.
Last year, Madden 17 launched a simpler way to stop running and passing as a playing pool. Instead of choosing a specific game, the player can let you predict what game your opponent will play (for example, either through or inside) and automatically queues the defense.
In last year's franchise model, Madden 17 launched a new "big moment", shaping your players and the team's future. If he was slightly injured, decided to keep the quarterback if he was injured for the second time and could spend your season. Changing the rookie may mean a difference between the loss of the competitor and the other points in the profit bar.
But it was all last year.
What's new in Madden 18?
This year's supplement is the Frostbite physics and vision engine that will power the next generation of Madden's experience. We've seen it in other EA movies, but that's the first time you've seen it at Madden franchise. Still playing Live! Mode that lets you reproduce this week's best real-world NFL game.
According to EA, there will be a new game mode. We have not heard too much, but this should be a change in the traditional franchise / player creation model, bringing the unknown players you create to the top of the league.
Game, a new feature called "Target Pass" will provide you with better pass control, allowing you to throw the ball in the exact location on the floor. If the traditional phone is too difficult, Madden 18 will launch three new game styles: arcade, simulation and competition. The following is a description of each:
Arcade: full of passion full of drama, limited score.
Simulation: Use the correct NFL rules and gameplay player and team rating.
Competitiveness: Your skills are key, get a lot of reward for your skills, or get more punishments.
The overlay feature is also a new feature that helps you keep track of recipients who are protected when you are in defense.
You can also expect the return of Madden Ultimate Team and franchise models in Madden 18.
Lastly, please pay more attention of the page www.mmocs.com. we will share more news about Madden NFL. We also provide cheap and fast Madden NFL Coins for you!