April 17, 2017
FIFA 17 Ultimate Passing Guide
Passing is one of the most hot topic that has been closely concerned by gamers in every edition of FIFA. Although there are similarities in all FIFA edition, each edition has its own unique passing requirements. gamers always have so many doubts and question about passing, for example, in the same scenario, why my plays worked in former edition but fail in this edition.
Here is the detailed information about Regular Pass, through balls and driven pass. each of them has its own application scenarios and gamers may suffer great loss if they use them inaccurately. by knowing the Strengths and weakness of those passes, gamers can combine them with their favorite plays and create a better effect.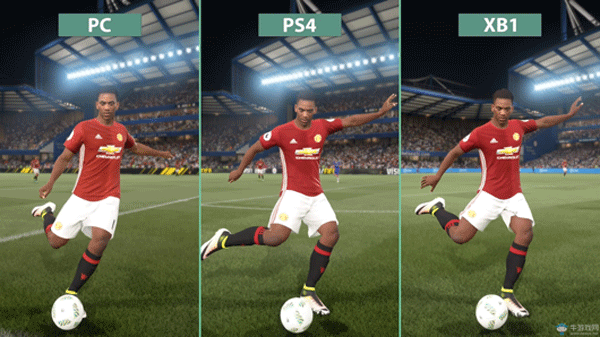 Regular Pass
This should be used as your primary pass which controls your attack and issues the highest validity for pass completion.
Strengths: Accurate, Consistency, Easier First Touches from the Receiver of the Pass
Weaknesses: Not ideal for Long Passing
Note: If the connection is laggy, then expect the strengths to be reduced with the normal pass.
Through Ball
When you have caught your opponent slipping on the defensive end or he's playing too aggressive a through ball is a perfect pass to punish those mistakes. By design through balls are played into space for the attacking player to then run onto with pace. After the most recent patch ground through balls have become much more overpowered and players can capitalize much easier with counter attacks.
Strengths: Dynamic Attacking Pass, Instant Counter Attack Option
Weaknesses: Not Accurate
Note: High Risk / High Reward Passing
Driven Pass
Brand new to FIFA 17 the driven pass combines the power of the through ball, however it also has the accuracy of the regular pass which combines for a deadly weapon in this year's installment. If you wish to progress to "Division 1" or "Win Draft Titles" the driven pass is a mandatory addition to your gameplay.
Strengths: Speed of the Pass, Allows you to Change the Rhythm to the Match, Versatile
Weaknesses: Percentage of the Receiver having a Good First Touch is Reduced, Not Ideal for Short Passing Circumstances
Note: Passing statistics and dribbling statistical  can increase or reduce the success rate of  Driven passing .
I hope you like the FIFA passing guide. If you would like to fins more passing tips designed fora beginner, intermediate, and advanced player, please check out my channel for anything you need.
Please keep your eyes on mmocs.com for more news about FIFA 17. And now it is a good time to stock some FIFA 17 Coins, they're hot selling with lowest price and fastest delivery here. we also offer special discount for you.