November 17, 2017
Forza Motorsport 7, the best racing game for Xbox
Do you love cars? And gaming? Then you probably don't need an introduction to Forza. The series has always been sort of a showcase for Microsoft, pushing the boundaries for the Xbox console and setting new standards for racing games. There really is no other word for it – graphics are mind-blowing. We've seen games improve over the past years in terms of graphics, but Forza Motorsport 7 is many steps ahead.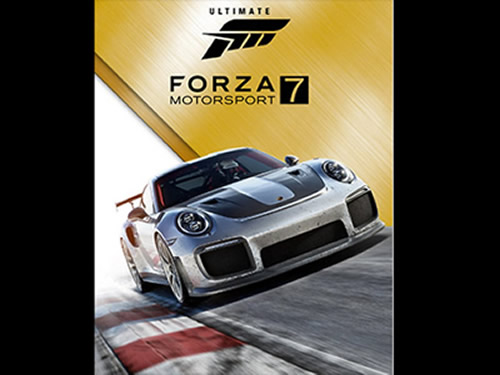 Turn 10 studios has done a phenomenal job with the details: cars, interiors and track. You can see every nuance in every car, details in each reflection and tiny pellets of rubber as they fly off the road. Where the game really shines is the dynamic weather effects. You can see minute details in the weather as the atmosphere (skies, roads, nature elements, reflections) changes from a cloudy day to a rainy night. After a downpour, puddles form on the road and if your car drives over one, it impacts speed and direction like it would in the real world. We can't wait to see how the game looks on the Xbox One X in true 4k when it launches.
Unlike its predecessors, Motorsport 7 gets rid of a race-based grading system. Instead, it now works on a point based system. You have to earn points playing the game to progress forward. In career mode, cars are segregated into tiers – as you play through the tier, you earn points. Once you have enough points, you can unlock the next tier which lets you access a new set of cars. This gives the game a different gameplay approach – one that keeps it from becoming just another racing game where you have to finish races to move up the ladder quickly.
So if you have a favorite car from previous Forza games, you will have to play through the career mode, reach that tier and only then can you own it. Like the previous games, Motorsport 7 also gives you a plethora of customization options to tune and deck up your car. It is undoubtedly the best racing game on the Xbox platform and a must have for any Xbox One owner.
Forza Motorsport 7 (Forza 7) is a car racing video game developed by Turn 10 Studios and published by Microsoft Studios for Xbox One X and Windows 10 PC on October 10 in 2017. Features 4K@60FPS lifelike graphics, more than 700 sports cars, 32 unique tracks, Forza 7 received 9.1 out of 10 from IGN.
Forza 7 Credits are the basic currency in the game, which gamers need it to buy new cars and high-performance gears, modify and repair their cars. Players receive Credits rewards when complete or unlock achievements. If you want to level up faster than others, Buy Cheap Forza 7 Credits  from Mmocs.com is the best choice.
Mmocs.com is one of the most professional online game currency stores online. We provide all hot game currency for gamers, now Forza 7 Credits is full in stock and on promotion, do not miss it! We promise all Forza 7 Credits are hand-farmed with 100% safety. You can join our affiliate program to win free credits too. Buy FM7 Credits and enjoy the game from now!