April 26, 2017
Madden 18: Defensive Players Who Have Big Impact on Team
With the continuous development of NFL and the evolution of NFL rules, The contradiction between the defensive and offensive is more intense, and the Defensive technology has been raised to the same important position as the attack. A good NFL18 player must be good at attack and defend, besides, He should develop in an all-round way. For a long time, gamers pay more attention to the move speed of footsteps, while always ignoring the function of the hand move in defense. The lack of understanding of game, to a certain extent, affected the improvement of Defense Technology. Compared with NFL 17, NFL18 emphasizes the big deal and the issue of free agent signing. A team loses a special player, while the other team has a potential opportunity to recruit him, therefore, it increase the possibility to win game. here, we list some top defensive players who have big impact on team in Madden 18.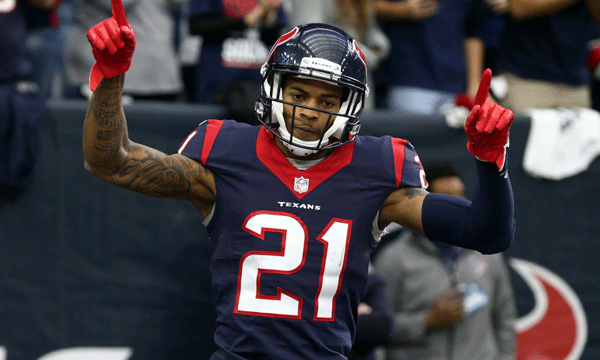 AJ Bouye CB: From Houston Texans to Jacksonville Jaguars
Bouye might not be as well known as some corners, but he can play and his overall rating to finish the Madden 17 was a solid 88. True, the Jaguars might not be your first choice when picking your Madden team, but they are getting better, especially on defense. Coupled with rookie standout Jalen Ramsey, who ended the year rated an 85 overall, Bouye should help bring the Jacksonville secondary up a notch in the ratings.
As for Bouye's ratings, his man coverage is a 90, and his zone coverage is an 87. He also sports a decent 86 awareness and an 89 speed rating. These should all carry over with nice consistency into Madden 18. The Jacksonville defense gains a great corner while the Texans defense is left with a huge hole to fill. This move certainly means that Jacksonville's D has some formidable players.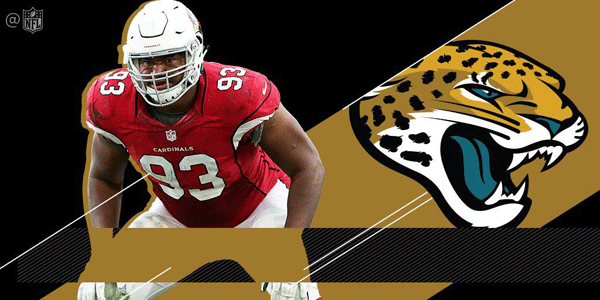 Calais Campbell DE/DT: From Arizona Cardinals to Jacksonville Jaguars
Calais Campbell is another big name free agent signing by the Jacksonville Jaguars, and he will have a huge impact in Madden 18. Campbell is one of the best pass rushers in Madden, and has been for a few years now. He'll boost the Jaguars D-Line while certainly weakening the Arizona Cardinals once deadly front seven.
Campbell finished the year rated a 90 overall, which is one of the top ratings in the game. Without a doubt, Campbell makes a great 3-4 DE and a nice 4-3 DT, but we'll have to see how Jacksonville lists him on the depth chart. Regardless, Calais Campbell has strong ratings in a wide range of categories, which makes him a very versatile player.
He has every big trait you could ask for in Madden 17. Campbell has swim move, spin move, bull rush move, and high motor traits. That's incredible all in itself.
Campbell finished Madden 17 with a 90 awareness, 92 tackle, and 89 finesse move. Campbell and AJ Bouye will both help to raise the Jacksonville Jaguars overall rating. They should also help propel Jacksonville into somewhat of a sleeper team in Madden 18.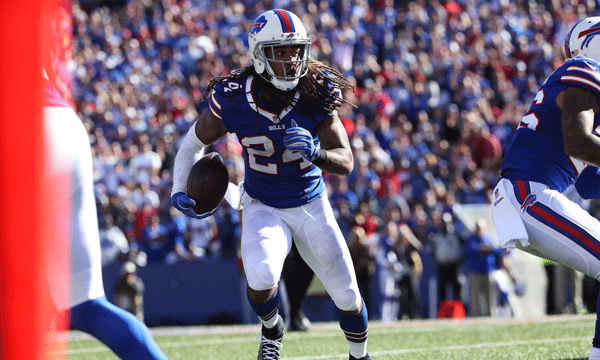 Stephon Gilmore CB: From Buffalo Bills to New England Patriots
Stephon Gilmore was one of the first big signings for the New England Patriots to go along with the Brandin Cooks deal on the offensive side of the ball. Both moves will definitely have pretty big impacts in Madden 18.
Gilmore leaves the Buffalo Bill's secondary weaker while reinforcing the New England cornerback position. Given the pass centric style of most Madden players, you must have decent rated corners and that's what Gilmore gives the Patriots.
Gilmore finished the year rated an 83 overall, but given Belichick's record of pumping out highly rated defensive backs, Gilmore's rating promises to go up. He also has a solid 87 press coverage and an 80 zone coverage to go with a decent 84 awareness and 92 speed.
The Patriots lost Logan Ryan, a big loss to the secondary, but they might also lose Malcolm Butler in a potential trade with the Saints. That's only rumor, but if it's true, then that makes the Gilmore signing all the more important for the Patriots.
Logan Ryan CB: From New England Patriots to Tennessee Titans
Logan Ryan to the Tennessee Titans was huge for the Titans and their Madden 18 rating. Ryan's 85 overall to end the year might be sort of a snub given he has an 83 or better in nearly every major category for corners. He's rated 87 in zone coverage, 84 man coverage, 86 awareness, and 84 press coverage.
Ryan makes a great addition to the Titans who were desperately in need of a decent corner. The Tennessee defense has highly rated players at nearly every position on their front seven, but not many in their secondary. Logan Ryan's signing definitely changes that and will have a big impact for those of you who like Tennessee as a sleeper in Madden 18.
More information about Madden 18, please focus on www.mmos.com,we'll bring u the latest information and we are professional and reliable Madden 18 Coins online supplier. To buy NFL 18 Coins here, we glad to share the beneficial code at first.